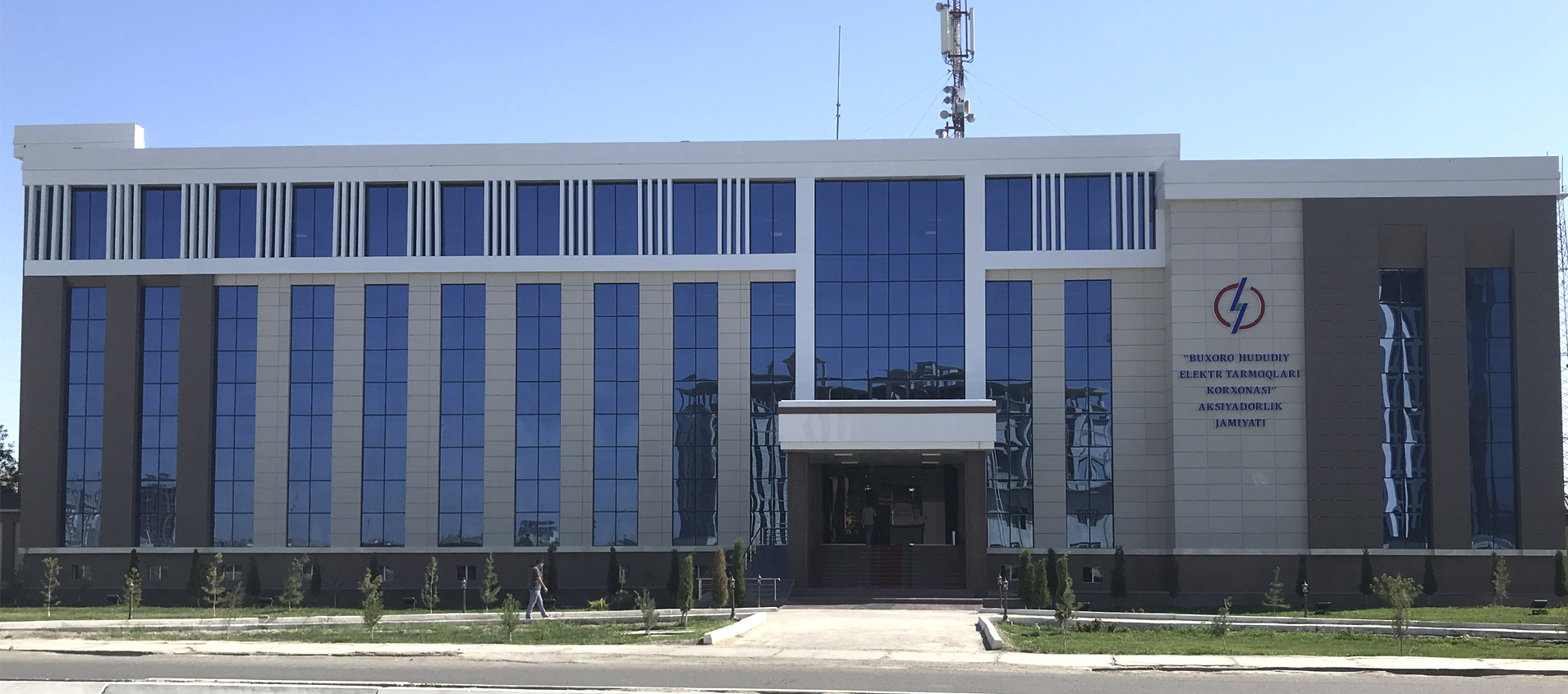 Name of the Company

Full name: Bukhara Territorial Electricity Company" Joint Stock Company
 Short name: "Bukhara Territorial Electricity Company" JSC
 "Bukhara Territorial Electricity Company" JSC is distributive-sale company in Power Energy Market, that is purchases power energy from "Uzbekenergo" JSC, distributes and sales it to the end customers.
 Bukhara Territorial Electricity Company" Joint Stock Company was created in accordance with the order of Bukhara regional State committee on State Property management and business support of #86 from July 23, 2003 about creation of "Bukhara Electricity" subsidiary company inside of Joint Stock Company.
 Amount of State share in statutory fund of the company is 51 %, foreign investors share is 45 %, share of company staff is 4 %.
Following electrical equipment are available in the balance of the company (as of August 1, 2019) :
Aerial lines 0,4-6-10 kV 14247 km
Aerial lines 35-110 kV 1483 km
Cable lines 0,4-6-10 kV 473 km
Transformer Units 6-10/0,4 kV 4957 pcs.
Transformer Substations 35/110 kV 88 pcs.
Total capacity of transformer units 6-10 kV 761000 kVa
Total capacity of substations 35-110 kV more than 1 mln. kVA
At present company has 12 regional and City power supply structural enterprises.
As well 8 operational services, power energy sales department and 17 departments.
Mail address and legal location of the company:
Mail address: 200125, Republic of Uzbekistan, Bukhara City, Sanoatchilar Str., 1/1
Legal location – Republic of Uzbekistan, Bukhara City, Sanoatchilar Str., 1/1